Ministry Team

:
Our ministry team recognizes the authority of God, and realizes that we are shepherds who serve under the Chief Shepherd, Jesus Christ. We desire to devote ourselves to prayer and to the ministry of the Word. Our passion and goal is to equip the believers for the work of the ministry until we all attain maturity in the fullness of Christ.
Pastor Doug Wilson, Lead Pastor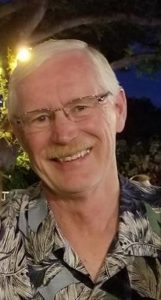 Hi! My name is Pastor Doug and I'm Lead Pastor at Bethel Church of the Nazarene. I am a graduate of Northwest Nazarene University and have been involved in pastoral ministry since 1988. My wife, Joni, and I came to Nampa to pastor this church in 1999. We love our Bethel Church family and count it a great privilege to serve as their pastor. I enjoy preaching and teaching the Word of God and am blessed as I see lives changed by the marvelous grace of Jesus Christ. My favorite verses in the Bible are from Philippians 3:12-14: "Not that I have already obtained all this, or have already been made perfect, but I press on to take hold of that for which Christ Jesus took hold of me. Brothers, I do not consider myself to have taken hold of it. But one thing I do: Forgetting what is behind and straining toward what is ahead, I press on toward the goal to win the prize for which God has called me heavenward in Christ Jesus."
Pastor Jim Franklin, Associate Pastor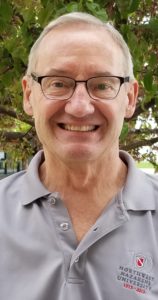 I am Pastor Jim and I have been in full-time ministry since 1978. I have been at Bethel Church since 2004. As Associate Pastor, I disciple people, am a ministry leader for Celebrate Recovery, lead an adult Sunday school class, lead Work and Witness teams, and do pastoral counseling. My wife Nancy and I have been married since 1973. We love family get-togethers, music, traveling, eating out, and theme parks. My favorite verse is Isaiah 40:31: "But those who hope in the Lord will renew their strength. They will soar on wings like eagles; they will run and not grow weary, they will walk and not be faint."
Pastor Bob Cruthirds, Family Life Pastor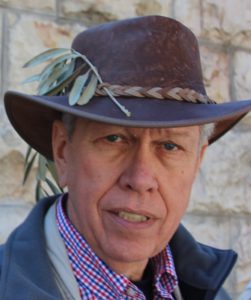 I'm Pastor Bob and have been the Family Life Pastor since 2005. I previously served many years as a Chaplain for the US Air Force. At Bethel, I serve primarily in the area of family life ministries including marriage/family education and Celebrate Recovery. I have been married to my wife, Kathy, since 1969. My favorite verse is John 3:16: "For God so loved the world that he gave his one and only Son, that whoever believes in him shall not perish but have eternal life."
Pastor Kym Slater, Early Childhood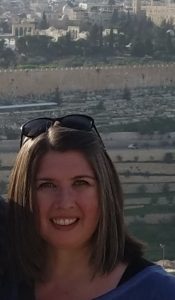 Hello! I have been the Early Childhood Pastor since February 2008. I am a lay person who has felt called to serve as children's pastor to the youngest of God's people. I have attended Bethel Church for 25 years with my husband Scott. At Bethel, my primary responsibilities are to children from birth to Kindergarten and their families. I am thankful for the opportunity God has given that I may be a part of His work. I believe it is never too early to share the message of God and salvation through Jesus Christ. In Promise Land we whet the appetite of children for the things of God. We introduce them to His Holy Word- the Bible, the stories contained inside and the wonders of His creation. We teach the children of Christ's love and forgiveness. As we teach, we use the child's God-given curiosity to share with them the truths of God as revealed to us in the Bible. My life verse: "Create in me a clean heart, O God. Renew a steadfast spirit within me. Do not cast me from your presence of take your Holy Spirit from me. Restore to me the joy of your salvation and grant me a willing spirit to sustain me." Psalm 51:10-12
Pastor Mindy Helena, Elementary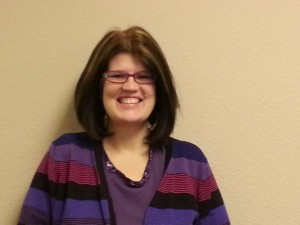 Hello my name is Mindy. Two weeks before I was to start the Master's program for education at NNU, God laid on my heart a completely different idea. I had just dropped off my children at school, and was having my normal "heart to heart" with God on the way home. This time my talk with Him was different and I had to pull over into the dollar store parking lot to make sure I heard him correctly. To be honest my first response was, "are you sure, me?" God laid on my heart to trust him, serve him and lead others to him. I now am pursuing my Masters in Divinity with my specialization in Children's Christian Education.
I was born and raised in Idaho, an ordinary farm girl, in love with life. Bethel church of the Nazarene was my home church growing up and is my home church to this day. I have been married since 1998 and have 4 beautiful children. My personal interests include reading, crafting and book making. I enjoy doing anything kid related. I absolutely love children and if there was any way to be a professional elementary kid, I would do it. I feel like kids are God's greatest blessing to this world. John 14:6 ~ "Jesus answered, 'I am the way the truth and the life. No one comes to the Father except through Me."
Pastor Matt Dayton, Youth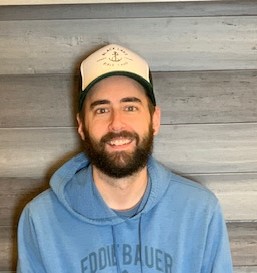 My name is Matt and I have the pleasure of serving as the Youth Pastor at Bethel Nazarene. I grew up here in the valley and after accepting a call to ministry while at Trinity Pines Camp I went to NNU here in Nampa to study Youth Ministry. My sense of call has led me to serve Jesus in a variety of settings from inner-city Camden, Jersey to a Christian camp on the Oregon Coast. I met my wife Megan while working at a camp and we have enjoyed working together in ministry ever since. In the last few years I have felt a renewed desire to work with youth in a church setting. It was that desire that brought me back to the Treasure Valley and ultimately to Bethel Nazarene. I am so excited to journey with your teens here and my constant prayer is that whenever they come to church they will know they are deeply loved by Jesus.
Pastor Weldon Shuman, Senior Adults
Hello I am Pastor Weldon and I serve Bethel as the pastor to senior adults. I have been in full-time ministry since 1974 as a
senior pastor in Colorado, Idaho, and Alaska. I am partially retired and love serving the church: leading 50-UP Ministries, visitation, teaching Sunday school, and Bible studies. I am also involved in the NNU online COS program teaching theology classes. I enjoy the outdoors, hunting, fishing, camping, and of course the Bible. One of my favorite verses is found in Proverbs 3:5-6: "Trust in the LORD with all your heart, and lean not on your own understanding; in all your ways acknowledge Him, and He will direct your paths."
Amy Slater,
Office Administrator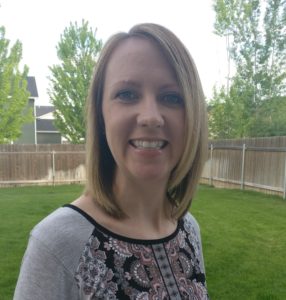 My name is Amy Slater and I love serving the church as Office Administrator. I have attended Bethel since I was 12 and am blessed to call this my church home. I have been married to my best friend, Bryan, since 1999 and we have 2 beautiful children. One of my favorite verses is John 16:33 "I have told you all this so that you may have peace in me. Here on earth you will have trials and sorrows. But take heart, because I have overcome the world!"
KayLynn Pentecost, Secretary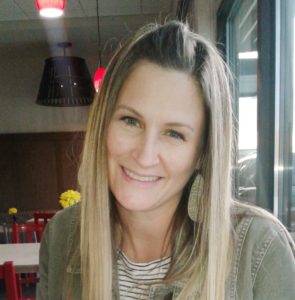 Hello! I'm KayLynn Pentecost. I work part-time at Bethel in the church office. I've been married to my husband Curt since 2001. We have two beautiful daughter's, Brenna and Libby. I love Disneyland, cooking, traveling with my family, and watching my girls participate in activities and sports. My favorite verse is Joshua 1:9 "Have I not commanded you? Be strong and courageous. Do not be afraid; do not be discouraged, for the Lord your God will be with you wherever you go."