Dear Bethel Family,
I hope this message finds you well as we make our way through these uncharted waters of the coronavirus. I know that the Lord is with us and he will see us through this time. It will pass and we will be back together again for worship soon. In the meantime, we are still the church and we will continue on with ministry through the online platform. Our church office will be closed for the next 21 days in compliance with the stay at home order issued by our governor. There will be some essential work still being done at the church but the office will be closed during this time. You can message us through the phone or email. We will continue to post sermons on Sundays, a Bible study on Wednesday, and daily devotionals from our pastors. Also several of our pastors will be posting lessons for adults, teens, and children. It is important that we keep up our giving to the church during this time. You can give online or mail your check to the church. If you come by the church you can drop your offering in the locked mailbox on the side of the building. I want you to know that you are loved and missed greatly during this time. I am so thankful for our church family. Let's keep our eyes on Jesus and He will see us through this time.
Straight Ahead!
Pastor Doug
Ways you can still give:
bethelnazarene.org > "Online Giving" tab

Download Bethel app > text "BETHELCNAPP" to 77977 > select the "Give" button

Mobile Giving > text "BETHELCNGIVE" to 77977

Online Bill-Pay through your bank

Mail a check (our mailbox is locked)

Slip an envelope into our locked mailbox at the side of the building

Please mark your gift on the memo line or on a note if it is for something other than Tithe.
Welcome To Bethel!
We are a Christ-centered community of faith with all believers in proclaiming the Lordship of Jesus Christ. We believe that God loves all people and through Christ in the power of the Holy Spirit offers forgiveness of sins, restored relationship with God, and reconciliation with one another. We believe the Bible, the inspired Word of God, to be the primary witness to these divine truths. We believe God, who is holy, calls us to a life of holiness through Jesus Christ. We believe the journey toward Christlikeness begins with our repentance and confession of sin and our faith in Jesus Christ
as our Savior.
Come! Follow Jesus with Me!
Bethel Church of the Nazarene
3001 12th Ave. Rd.
Nampa, ID 83686
208-466-6344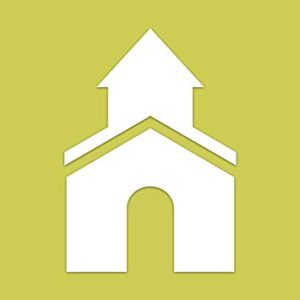 Church Directory
Find our Instant Church Directory online!
(It is password protected and you can only gain access if your email is in our directory.)

We have an app for that!
Download the NEW Bethel app today to stay connected!
It also provides an easy way to GIVE at the click of a button.
Click here to download from your App Store or
text "BETHELCNAPP" to 77977.