A message from Pastor Rick Warren, Saddleback Church…
Greetings, Celebrate Recovery Family,
I hope you are doing well. In this time of being limited in our travel and time together, there are powerful promises from God for us. Putting our faith in Him will 'keep us' through all the circumstances of life.
Paul wrote to the church in Philippi, these words.
Phil 4:11-13 "I am not saying this because I am in need, for I have learned to be content whatever the circumstances. I know what it is to be in need, and I know what it is to have plenty. I have learned the secret of being content in any and every situation, whether well fed or hungry, whether living in plenty or in want. I can do all this through him who gives me strength."
The letter is sent by Paul from Rome. Paul is in prison facing death. Yet, he reminds the friends and fellow believers to remain encouraged and Christ centered. Love for them even though he is absent is deeply expressed. Some claim this was the church Paul was closest to.
God gave this wonderful letter of hope from a prisoner waiting on Rome to pass judgment on him. There is a freedom internally when there seemed to be little if any hope outwardly. Paul remained confident in God being 'in charge' no matter what was happening.
We too can learn deeper dependence and trust in God when we are afraid, discouraged, or lonely.
Psalm 46:1 "God is our refuge and strength, an ever-present help in trouble. Therefore we will not fear, though the earth give way and the mountains fall into the heart of the sea"
What an amazing time to practice what we have learned in CR.
I especially appreciate Principle 5
Voluntarily submit to every change God wants to make in my life and humbly ask Him to remove my character defects.
At a time like this, it is still up to us to allow God to grow us in this season of life.
The other principle that I think is especially helpful to me is Principle 7.
Reserve a daily time with God for self-examination, Bible reading and prayer in order to know God and His will form my life and to gain the power to follow His will.
Learning to let God help us through his word and through prayer is the Christian's secret source of peace, joy, and contentment.
May God bless you and keep you! You are deeply loved and cherished by your Savior and Lord!
~Pastor Jim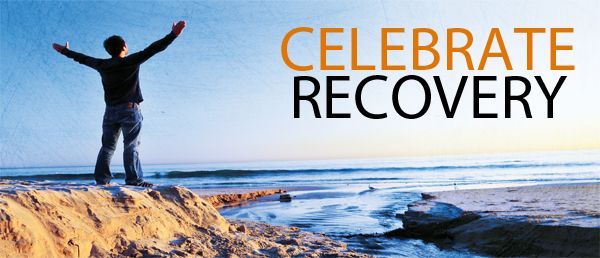 The purpose of Celebrate Recovery is to fellowship and celebrate God's healing in our lives through the eight recovery principles found in the Beatitudes and Christ-centered 12 steps. This experience allows us to be changed. We open the door by sharing our experiences, victories, and hopes with one another. In addition, we become willing to accept God's grace in solving our life problems.
By working the Christ-centered steps and applying their biblical principles found in the Beatitudes, we begin to grow spiritually. We become free from our addictive, compulsive, and dysfunctional behaviors. This freedom creates peace, serenity, joy, and most importantly, a stronger personal relationship with God and others.
As we progress through the principles and the steps, we discover our personal loving and forgiving Higher Power- Jesus Christ.
All are welcome!
Every Thursday evening from 7:00 – 9:00 pm
Dinner served at 6:15pm for a small donation.
Child care provided for all ages.