Ministry Team

:
Our ministry team recognizes the authority of God, and realizes that we are shepherds who serve under the Chief Shepherd, Jesus Christ. We desire to devote ourselves to prayer and to the ministry of the Word. Our passion and goal is to equip the believers for the work of the ministry until we all attain maturity in the fullness of Christ.
Pastor Doug Wilson, Lead Pastor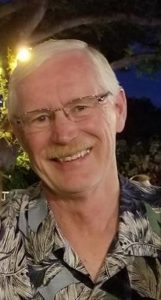 Hi! My name is Pastor Doug and I'm Lead Pastor at Bethel Church of the Nazarene. I am a graduate of Northwest Nazarene University and have been involved in pastoral ministry since 1988. My wife, Joni, and I came to Nampa to pastor this church in 1999. We love our Bethel Church family and count it a great privilege to serve as their pastor. I enjoy preaching and teaching the Word of God and am blessed as I see lives changed by the marvelous grace of Jesus Christ. My favorite verses in the Bible are from Philippians 3:12-14: "Not that I have already obtained all this, or have already been made perfect, but I press on to take hold of that for which Christ Jesus took hold of me. Brothers, I do not consider myself to have taken hold of it. But one thing I do: Forgetting what is behind and straining toward what is ahead, I press on toward the goal to win the prize for which God has called me heavenward in Christ Jesus."
Pastor Josh Potter, Associate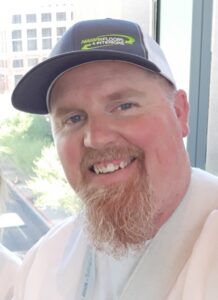 Hello I am Pastor Josh and I am thrilled to be the Associate & Mid-High Youth Pastor at Bethel Church of the Nazarene. My wife and I have lived in Nampa since 1999, which also happens to be how long we have been married. We have a larger family than most and our kids are awesome. I started out in youth ministry as a volunteer at Bethel from 2000 to 2010. I continued as the Youth Pastor at Lakeview Church of the Nazarene from 2010 to 2020. God has proven over and over again that when we put our trust in him he will provide. That is why I have chosen Proverbs 3:5-6 as my life scripture. "Trust in the Lord with all your heart and lean not on your own understanding; in all your ways acknowledge him, and he will make your paths straight."
Pastor Bob Cruthirds, Associate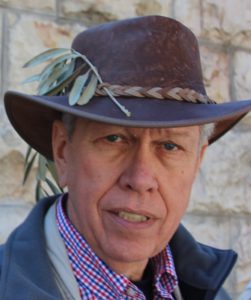 I'm Pastor Bob and have been a pastor at Bethel since 2005. I previously served many years as a Chaplain for the US Air Force. At Bethel, I serve primarily in the area of family life ministries including marriage/family education and Celebrate Recovery. I have been married to my wife, Kathy, since 1969. My favorite verse is John 3:16: "For God so loved the world that he gave his one and only Son, that whoever believes in him shall not perish but have eternal life."
Pastor Kym Slater, Family Ministry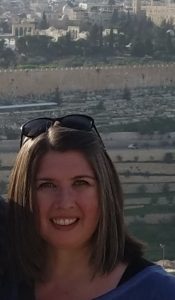 I am Pastor Kym. I am married to my wonderful husband, Scott, and we have two adult daughters and one finishing high school this year. I have been on staff at Bethel Church since 2008, serving as the Early Childhood Pastor, and now the Family Ministry Pastor. Family ministry's purpose at Bethel Church is forming, strengthening, and discipling our church community. Together, as the Body of Christ, we are family. Healthy families do not happen without intentional focus and attention. As the Family Ministry pastor, I desire to help families, whether raising their kids, the empty-nesters, the single adults, or those widowed. My passion for families began in my first career as a social worker. I desire to be used by God to help families be instruments of his love and grace in our world today. Through families, we have the opportunity to share Jesus in our neighborhoods and communities. So, here at Bethel Church, we want to invest in the health of all our families and to encourage interactions between the generations. That we can be family together, spurring each other on to grow in the grace and knowledge of our Lord Jesus, bringing His hope to the world. "Whom have I in heaven but you? I desire you more than anything on earth. My health may fail, and my spirit may grow weak, but God remains the strength of my heart; he is mine forever." Psalm 73:26 NLT
Pastor Matt Dayton, Youth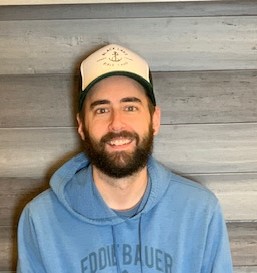 My name is Matt and I have the pleasure of serving as the Youth Pastor at Bethel Nazarene. I grew up here in the valley and after accepting a call to ministry while at Trinity Pines Camp I went to NNU here in Nampa to study Youth Ministry. My sense of call has led me to serve Jesus in a variety of settings from inner-city Camden, Jersey to a Christian camp on the Oregon Coast. I met my wife Megan while working at a camp and we have enjoyed working together in ministry ever since. In the last few years I have felt a renewed desire to work with youth in a church setting. It was that desire that brought me back to the Treasure Valley and ultimately to Bethel Nazarene. I am so excited to journey with your teens here and my constant prayer is that whenever they come to church they will know they are deeply loved by Jesus.
Pastor Kaleb Harper, Children's Ministry
Hello, my name is Pastor Kaleb and I serve as the Children's Pastor here at Bethel. I received both my undergraduate and masters degrees from Northwest Nazarene University in Children, Youth, and Family Ministry. I love playing basketball, being outside, playing board games, and watching Disney movies. I met my beautiful wife Courtney while we served together on various mission trips, and I am so excited to have married my best friend in May of 2021! It was on these same trips where I met my wife that I accepted my call to ministry, feeling deeply burdened to serve, teach, and love children and their families. I believe children are capable of truly owning their faith, knowing they are loved by God, and being an example of Christlike love to the world. One of my favorite verses is 1 John 4:7: "Dear friends, let's love each other, because love is from God, and everyone who loves is born from God and knows God."
Pastor Weldon Shuman, Senior Adults
Hello I am Pastor Weldon and I serve Bethel as the pastor to senior adults. I have been in full-time ministry since 1974 as a
senior pastor in Colorado, Idaho, and Alaska. I am partially retired and love serving the church: leading 50-UP Ministries, visitation, teaching Sunday school, and Bible studies. I am also involved in the NNU online COS program teaching theology classes. I enjoy the outdoors, hunting, fishing, camping, and of course the Bible. One of my favorite verses is found in Proverbs 3:5-6: "Trust in the LORD with all your heart, and lean not on your own understanding; in all your ways acknowledge Him, and He will direct your paths."
Amy Slater,
Office Administrator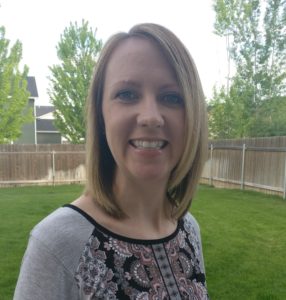 My name is Amy Slater and I love serving the church as Office Administrator. I have attended Bethel since I was 12 and am blessed to call this my church home. I have been married to my best friend, Bryan, since 1999 and we have 2 beautiful children. One of my favorite verses is John 16:33 "I have told you all this so that you may have peace in me. Here on earth you will have trials and sorrows. But take heart, because I have overcome the world!"
KayLynn Pentecost, Secretary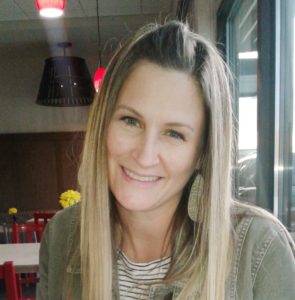 Hello! I'm KayLynn Pentecost. I work part-time at Bethel in the church office. I've been married to my husband Curt since 2001. We have two beautiful daughters, Brenna and Libby. I love Disneyland, cooking, traveling with my family, and watching my girls participate in activities and sports. My favorite verse is Joshua 1:9 "Have I not commanded you? Be strong and courageous. Do not be afraid; do not be discouraged, for the Lord your God will be with you wherever you go."