Welcome to Promise Land!
Promise Land exists to provide a safe and nurturing place for the youngest children while their parents worship and learn. In Promise Land, children receive quality care. It is a place to discover the promises of God, His love and His plan for them through Jesus. Jesus is lifted as Lord and children are taught to praise Him.
Care and classes are available for birth through kindergarten during 9am and 10:45am services as well as our 6pm service.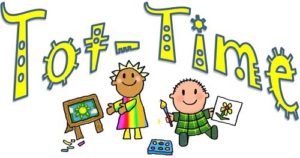 TOT TIME play group- Thursdays at 10:30am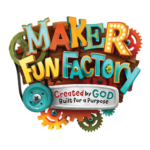 VBS-2017
At Maker Fun Factory, kids discover that God made them—and for a purpose! Kids participate in memorable Bible-learning activities, sing catchy songs, play teamwork-building games, make and devour yummy treats, experience one-of-a-kind Bible adventures, collect Bible Memory Buddies to remind them of God's love, and test out Sciency-Fun Gizmos they'll take home and play with all summer long. Plus, kids will learn to look for evidence of God all around them through something called God Sightings. Each day concludes with the Funshop Finale that gets everyone involved in living what they've learned. All kids age 3 (potty-trained) thru 6th grade are welcome to participate.