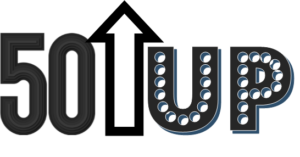 Ministries
50-UP Ministries is an energetic group of senior adults age 50+ who meet monthly for a time of fellowship, dinner or dessert, a
nd an encouraging program. Mark you calendar for the
third TUESDAY of each month,
5:45pm, and join in the fun!
Adult Bible Study – Thursdays at 7pm – Fellowship Hall
Game Night – Third Fridays at 6pm (double check calendar)
At 50-UP we seek to meet the spiritual, physical and social needs of all senior adults as well as those considering retirement. We keep faith with the mission statement of Christ's Church…that purpose is evangelism, discipleship, proclamation and pursuit of excellence in all things. We believe that God is not through with us and wants us to be active and to enjoy the life He has given us.
Contact Pastor Weldon Shuman for more information 208-249-2999.