New Class Starts Sun., January 13 @ 5:30pm.
Register through the church office or online here.
We have kits at a discounted price! You don't have to buy them online. Just call the office to reserve one.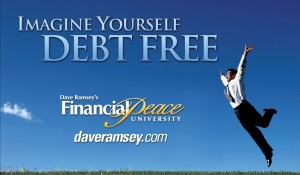 Financial Peace University by Dave Ramsey
FPU is a Biblically based program that teaches you to manage God's money God's way. Using entertaining video lessons and powerful small group accountability, FPU empowers you to make the right decisions about money, eliminate debt, build wealth, and give like never before.
*********************************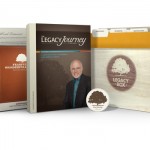 Financial Peace University- LEGACY This is the newest class and follow up to FPU. In 7 lessons, you'll gain a deeper understanding of what the Bible says about wealth, and you'll receive the practical tools for living and leaving a legacy. *Watch for more classes in the future.
***********************************
"Smart Money Smart Kids"
is presented by Dave Ramsey & his daughter, Rachel Cruze
This is a six week class that will equip parents to teach kids how to avoid making money mistakes, while learning key principles of money management such as working, spending, saving, giving, avoiding debt, and practicing contentment.